Alomes Factory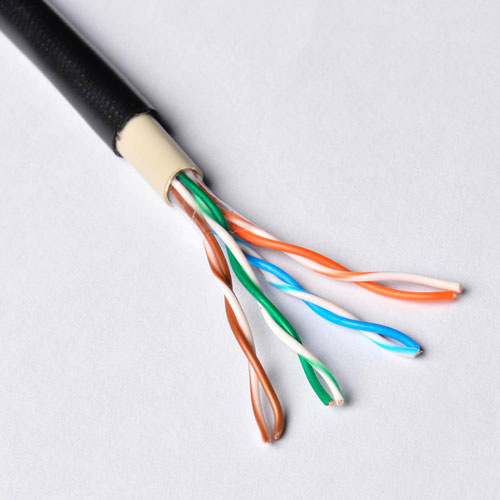 Alumes factory was built in 2012 in Abbas Abad industrial town. The production capacity of this factory was initially 40 tons per year of various types of copper coated aluminum wire (CCAM). The production capacity of this factory increased in 1399.
At present, 150 tons of CCA coated aluminum wires are produced annually by the factory.
It is currently the manufacturer of its upstream copper-plated aluminum industry. At the same time, in 1399, the melting line of alloyed aluminum alloy grade 5.00 has started and it can be proudly announced that this company is one of the few companies that manufacture and produce various types of copper wire and telecommunication cables from the melting stage to production. The product takes place in these industrial complexes and factories.
Factory products:
Telecommunication cables include:
Ground telecommunication cables
Aerial telecommunication cables
The meaning of aerial telecommunication cables is PVC coated and used inside the building, but ground telecommunication cables, considering that in rural areas and in areas where the distance between buildings and residential houses is very high, cables are practically inside walls and Or placed in the ground to reach a residential unit. So their cover is made of hard ethylene, which is the reason for using this type of polyethylene for anti-rodent.
Sadratel Ofogh Namdar Company produces ground and aerial telecommunication cables industrially and domestically.
Its types are in the form of 2-pair, 4-pair, 6-pair and 10-pair cables in the form of ground and aerial telecommunication cables.
Alumes factory produces all kinds of copper and CCA wires with the highest quality in sections:
Wire with a cross section of 0.127mm

Wire with a cross section of 0.18mm

Wire with a cross section of 0.19mm

Wire with a cross section of 0.20mm

Wire with a cross section of 0.22mm
Wire with a cross section of 0.23mm

Wire with a cross section of 0.24mm

Wire with a cross section of 0.25mm

Wire with a cross section of 0.30mm

Wire with a cross section of 0.35mm
Wire with a cross section of 0.40mm

Wire with a cross section of 0.50mm

Wire with a cross section of 0.60mm

Wire with a cross section of 0.70mm

Wire with a cross section of 0.80mm
Wire with a cross section of 0.90mm

Wire with a cross section of 1.0mm

Wire with a cross section of 1.15mm

Wire with a cross section of 1.30mm

Wire with a cross section of 1.50mm